Jimmy Elwood – Assistant to Sound Tech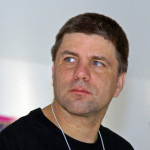 Jimmy, the self-proclaimed "Wolfman" is from Gloversville, NY and lives in a Lexington home. He graduated from Fonda-Fultonville High School and HFM-BOCES and is involved with many different hobbies and activities. Jimmy helps with the equipment and assists our sound person.
He has been involved with Flame since 2003.  Jim started his Flame career as a dancer.  Jim's versatility has been a great asset and he is quickly able to adjust to any job he is asked to do with Flame.  He enjoys helping at the sales table.  His favorite job task is helping Nick Robinson, Bassist with his bass guitar.
Zach Durkee – Stage Crew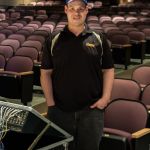 Zach joined the band in 2008 as a stage crew member. He helps load and set up the sound equipment and instruments. He is also the band's videographer.
He loves traveling and being able to help the band members at performances.  He is a loving son, brother and uncle.  He is an avid sports fan.  When Flame is traveling he loves sharing the sports scores with everyone.  Over the years, helping the members of Flame, he has grown tremendously.
The dynamic duo is an important part of the operation and logistics of this traveling band.