Conguero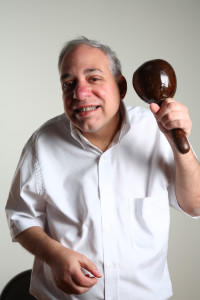 Karl grew up with two loving parents that have supported all of his endeavors. Karl has always lived a very active life and enjoys many things.
Karl's amazing rhythm was discovered when Flame was recording their first CD. The CD producer, David Bourgeois, was blown away by Karl's ability.
Karl started as a dancer with Flame. In 2011, Karl realized how much he enjoyed playing the conga drums and has be an instrumental part of percussion the band ever since.
When Karl is not busy traveling and performing with Flame, he enjoys many activities in his community. Karl is an active member of his church and is a Sunday School teacher. He volunteers in his community and enjoys helping out wherever and whenever he can. He loves bowling, spending time with his friends and talking on the phone.
Karl's outgoing personality and commitment to the community keep him grounded despite Flame's growing fame.