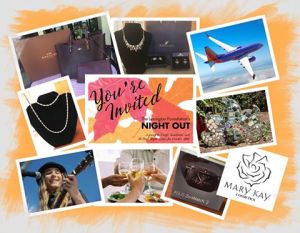 The Lexington Foundation's largest event of the year is our NIGHT OUT! The event will be held Thursday, September 22 and will feature cocktails, delicious hor d'oeuvres, carving and chef-attended stations catered by Wine and Roses, a silent auction and live entertainment featuring Flame Band Lexington-Chapter Nysarc. The NIGHT OUT will be held at our beautiful Paul Nigra Center for Creative Arts and will be a celebration of all that Lexington offers to support individuals with developmental and intellectual disabilities.
With the opening of the Nigra Arts Center and Transitions, we have expanded the wonderful opportunities we offer to so many. Open to all, the Nigra Arts Center is a tremendous benefit to our community, offering classes, events and programs for people of all ages and abilities. Transitions is making a difference in the lives of students and families by providing the training and skills needed for students to live independently and follow their college and career dreams.
Our celebration of what we do, and what is still to be done, is your opportunity to share in the dream and help us make a difference in the lives of individuals and families in our community. Supporting our event makes this all the more possible. We can't do it without you!
http://www.pncreativeartscenter.org/events/